Amsterdam Quad Rugby Tournament 2019
From Friday the 14th to Sunday the 16th of June 2019 the 8th edition of the international Amsterdam Quad Rugby Tournament took place. The most spectaculair wheelchair sport in the coolest city of the Netherlands.
---
---
Our venue, the Sporthallen Zuid in Amsterdam, is very well suited for a tournament like this. There are 3 wooden playing courts, large dressing rooms, a sports cafe and plenty of room around the courts for spectators.
---
Interested in sponsoring the second largest wheelchair rugby tournament in the world?
---
Spread the word
Results AQRT 2019 - Photo collection 2019
Results AQRT 2017 - Photo collection 2017
Results AQRT 2015 - Photo collection 2015
Results AQRT 2013 - Photo collection 2013
Results AQRT 2011 - Photo collection 2011
Results AQRT 2009 - Photo collection 2009
Results AQRT 2007 - Photo collection 2007
Results AQRT 2004 - Photo collection 2004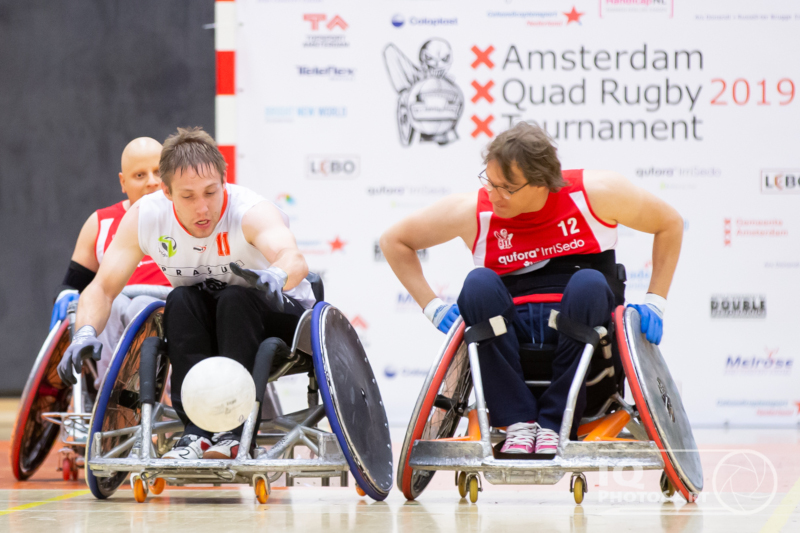 © Ilse Schaffers